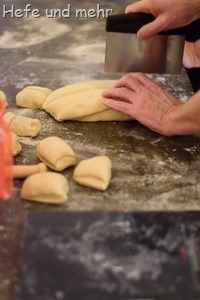 The deactivation of the comments for some days made some readers a bit nervous. But no fear – we are not closing the blog but the opposite.
The server crash and the resulting problems with the databases were just another hint to start with something we planed already for some time. And so we used the days before Easter to move the blog on a new, faster server and to change some things in the background. Most of them are not obvious, but one goes down very deeply in the blog structure – we changed the way how the two languages are displayed.
For a long time I was very happy with the plugin "qTranslate" and its sequel "qTranslate X" but that started to cause more and more problems. A more elegant way would be split the German and English site into two parallel blogs – something I always claim I would never do. But my beloved one researched and tested a lot and at the end convinced me that "MultilingualPress" would be the right solution for me. And he was right, of course. But it was labour intensive to split both language, and to find new solutions for the plugins that does not work properly on a multisite. It took us most of the week to get the blog running like we imagined it should. And some work will be done in the background for some more time, e.g. all post thumbnails have to be newly set by hand. And so it will take some more time until the visual index will work as normal. But most of the work has been done already.
And at this point I have to say about something that for you, my dear readers, is normally invisible: This blog depends not only on me, but on the talented man on my side , too. It would never run as smooth or looks as good as it does if he would not constantly work on the technical site. He was the one who programmed the theme according to my wishes and writes the little plugins I need. And if I lock myself out of the administration level due to some stupid programming mistakes I did, he is the one who repairs it without scolding me.
And so I want to say: Thank you for all your help, patience and love!