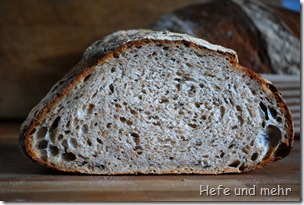 I love caraway seeds. And so I fell in love directly when I saw Martins Caraway seed bread on his blog Pain de Martin. And while I need a long time to bake the Sourdough bread with roasted oats
this time I bake this bread nearly immidiatly.
It is a bread without prefemend but the long bulk fermentation (simmilar to the yoghurt sesame rolls) creates a nice aromatic taste.