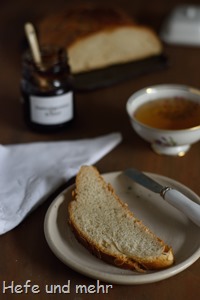 I get the question for a sweet yeast dough without egg, milk or wheat regularly.  Depending on the dietary restrictions I sent the readers to this, this or that recipe. A dough "without everything" was missing until now. And so I promised to fill this gap.
The recipe I designed is a aromatic vegan spelt dough. Similar to my favourite braid I used here a mixture of firm and liquid fat: vegan margarine and oil. And while in a butter braid the butter flavour is very prominent, in this recipe a oil made of roasted walnuts takes over this role.
The dough recipe is a basic recipe which can be used in many different recipes. I used it to bake this braid, vegan spelt Hörnchen and nut pastry. The other recipes will follow in the next weeks.