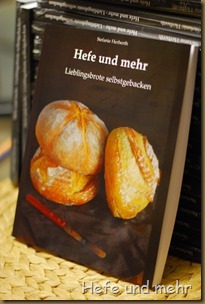 The package with copies of my book just arrived and now I'm sending them already into the wide world! We spent the whole evening with signing (my part) and packing (that was the part of my love, who although organized address labels and post signs).
Tomorrow all books will be send!
And I will now spent some time in the kitchen, baking a cake for my busy package packer's birthday tomorrow!
And if anyone wants to win this book: You just have to bake your favourite bread and send it to my Blogevent for the 5. Blog Birthday.