Let us start with two organisational comments: the new baking course dates are online, including one including one shorter (and less expensive) course for all who wants to have short glance in the world of baking bread.  For the May course"Brötchen und Kleingebäck" only some few spots are left!  And as the blog lost all thumbnail pictures when splitting up the languages, I now finally linked all thumbnails to the posts, so that the visusal recipe index is working mostly again. This 750 post I had to relink showed me once again how many variants of breads I have already collected here. It is amazing how many different breads you can bake with the pure basics water, flour, salt and yeast.
And some of this variability of bread we tried in the baking course at the beginning of this month. We transformed about 25 kilogramm into 50 Breads, 9 braids and about 110 rolls. And we covered everything from a light and fluffy whole spelt bread, wheat breads and hearty rye breads. And like the last times we designed together a unique "course bread" while I demonstrated how to create an own bread recipe.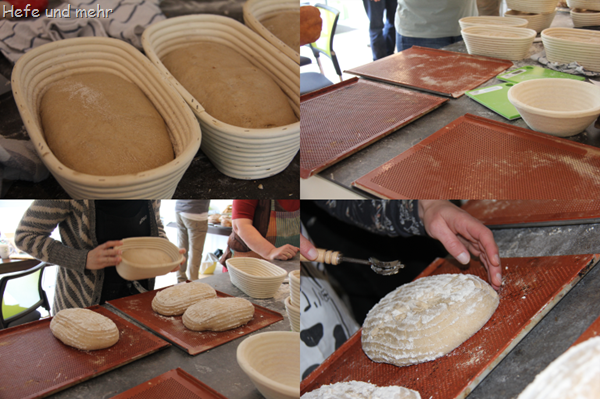 All the different breads gave the course participants enough opportunities to practice forming and slicing of round and long loaves.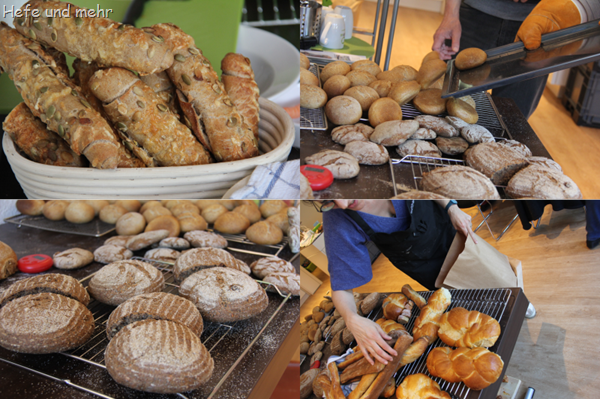 And we formed many different kinds of rolls, too!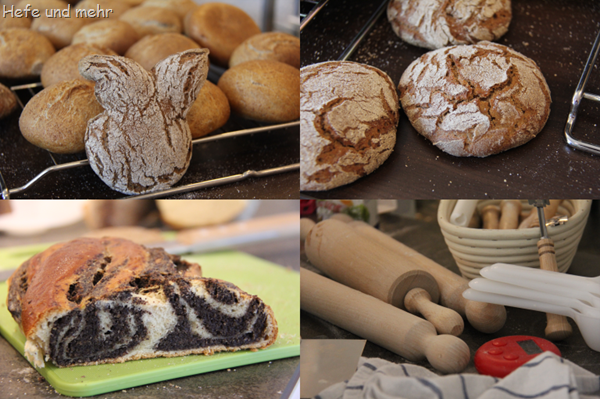 Something I like about this two day courses is that it allows us to follow individual wishes as well. So we baked spontaneously the poppy seed filled braid  one of the participants was longing for. And the creativity flows and another particpant invented the "vinschgerl easter bunny" which was maybe the most photographed bread in the course.
There where many questions and I explained a lot and the oven had no changes to cool down. Sometimes I had to duck to avoid hot baking trays.
At the end we felt like we were up to open a bakery when we saw all the beautiful breads lined on the table and at the end of this two intensive days everyone left happy with a car full of bread!