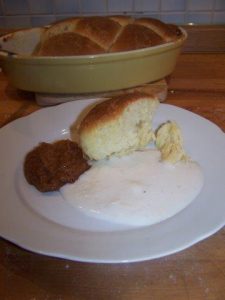 After my Bread baking Adventure I did not bake at this weekend because the freezer was filled with bread.
But today I came home earlier so I had some time to do a more complicated dinner then usual. I like Rohrnudeln very much, with a soup as a starter they are my favorite sweet maindish, so I decided that it was time to bake them again.
I serve them u
nfilled, with custard and apple sauce.