I promised Rosa some time ago to take photos how I form a loaf. I saved the pictures on my HD but needed a little bit longer to sort them. But today I had more free time then usual and so I can now publish how I form long bread loaves.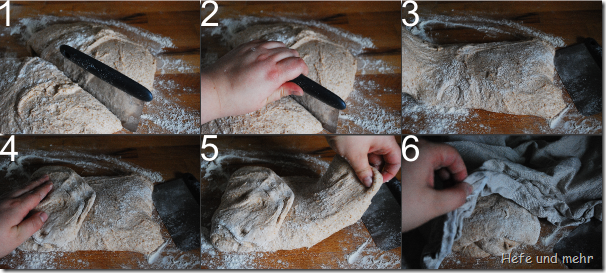 Place the dough on a floured work counter top and divide the dough (1&2). Flat the dough and fold it to the middle from the left side (4) and the right side (5). Let the preshaped loaf rest on the seamside for about 15 min(6). The gluten network will relax a little bit in this time and you can shape the loaf easier.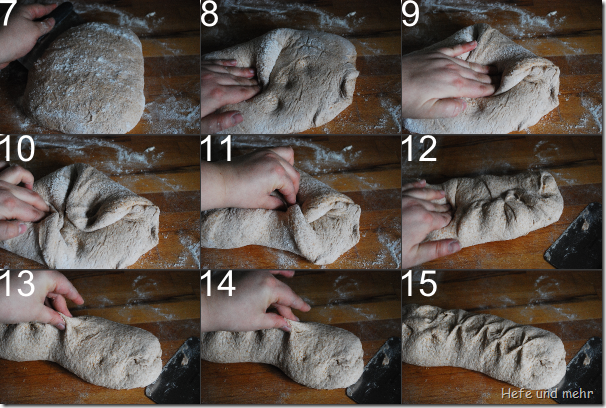 After 15 min rest turn the dough upside down. If it sticks to the counter top loosen it with a doug scraper (7). Now fold the sides into the middle (8-12) and press it together. Now draw the sides of the loaf to the middle and pinch them together to create tension in the dough skin (13-15). Take care that the dough will not stick to the counter during forming.

Now turn the loaf (16) and roll it three or four times from left to right to seal the seam (17). Turn it back and place it seamside up in the breadform (18).