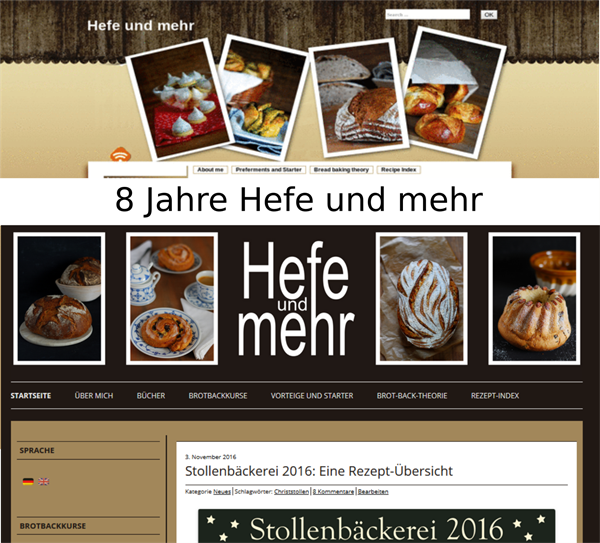 Can you believe that it is been already eight years that I hit the "publish" button for the first time? It feels like its been only few days between then and now. But when I leave through the pages I can see that how much I learned: The breads are getting better from year to year, the pictures as well. I knew much more about handling and background of baking. The blog helps to keep track of what I learned and forces me to write down my knowledge as precise as possible. And I like to share what I learned. And so I'm always happy when you comment on a recipe I tried or when you ask a question. This is encouragement for me to carry on. A great encouragement is the fact that some of my recipes where published in newspapers (Kölner Stadtanzeiger and  Rundschau) and the Magazine "Ö".  And my quick Quark Roll Recipe is published in Luisa Weiss'  Classical German Baking. All of this is making me giddy of joy.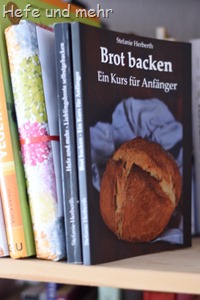 And some of these connect the past with the future. The cooperation with "Ö" inspired a new blog series: "Regional Bread". I found already many amazing recipes, and got amazing recipes from you, too. Some of them will be published here, soon.
And other blog series are real self runners. When I checked what you read most in the last year, it was very clear: the posts of the  "Bread baking for beginners" series. Beginner recipes are still needed, as it seems. And so I was asked several times in the last year if the eBook is available as "real" book, too. And I like to follow your wishes and started to make a book out of it. It took me more time then planed to finished Layout and corrections. My life 1.0 was – and still is – demanding a lot of time – and so I decided to relax and delayed my personal deadline for the book from August to November. I just uploaded all the data to BOD and am now waiting for them to print it. If you like a copy, you can already preorder it here!