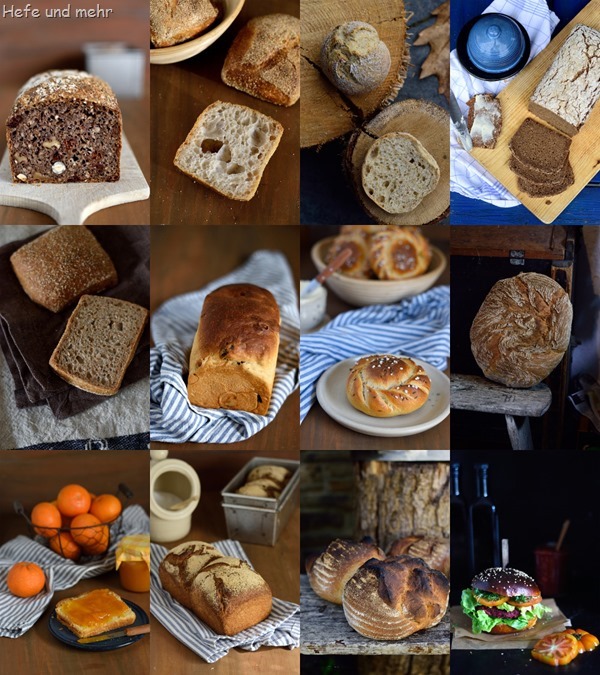 Another year went by and now I'm standing here and take a look back on my adventures in the kitchen. And the kitchen year was a a good year. Beside the fact that baking helps me to keep my feet on ground when the days are troublesome baking provides me many contacts I wouldn't have otherwise.  I met many new people on the Brotzeit-Markt in Berlin, at the Colgone black market  and in my Baking courses. And staying in contact with you, my dear readers, is a precious thing for me. So I can not tell how much I value your comments and emails! Thank you very much for that!
And now let me show you some of my favourite recipes. It was – once again – hard to pick only twelve. But a rule is a rule – even if its my own one. So here are my favourites of 2017:
This was the year 2017 here at "Hefe und mehr". I would like to thank all my readers for your visits, your nice comments and emails. These feedbacks are always so motivating for me! I hope, you will come back next year and if you find the time to drop a comment every now and then I'm even more happy! And so I wish you and your families a great new years eve and a happy year 2018!