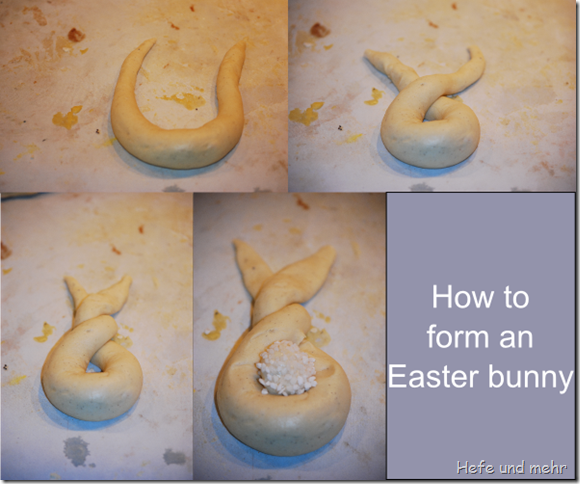 Divide the dough into 90g pieces and 15g pieces. Shape the 15g pieces into balls. Roll the 90g pieces into strands of 35 cm, with a thick middle and thinner ends.
Lay a strand in U-shape. Now place the left end over the right end, forming a loop. Lay the left end of the loop over the right end. Flat the ends (ears of the bunny) a little bit.
Now dip the balls with one side in pearl sugar and lay them in the loop, pearl sugar side up.