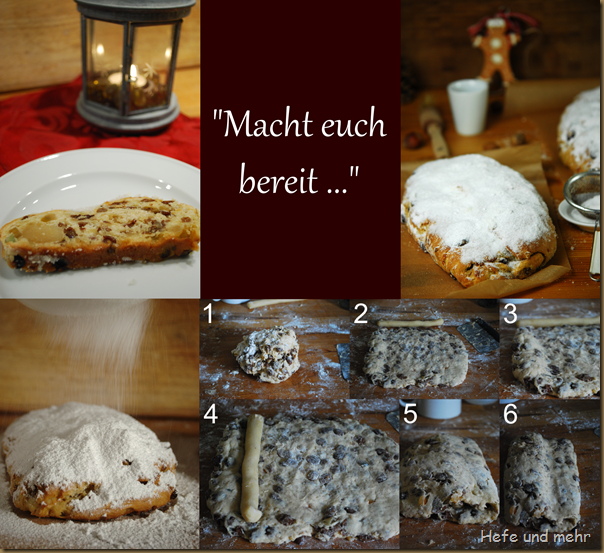 I know, I know – Christmas lays still far away in the future, and at the moment everyone want to catch the last sunrays of the "golden October". But if you would like to have the traditional Christstollen for the first Sunday in Advent you have to start planing right now! A good Christstollen has to rest for at least two weeks before eating it, so the different flavours can infuse and melt together during the resting period. I will bake my recipe for a delicious moist stollen – the same recipe I used without changes for fiveth time. And it means something when someone who tends to tweak every recipe starts to use one and the same recipe for half a decade!
When you plan to bake your own stollen, here are some advices:
Buy the candid orange and lemon peel in one piece and cut it by yourself. The precut stuff you get in every supermarket has not half of the flavour and its often very dry, too! I buy mine at Tali.
I blanch, peel and chop the almonds freshly, too.
Grind the spices freshly because they loose a lot of flavour if you buy them already grounded. A electrical coffee mill, a food processor or the good old mortar and pestle will do the job quite nicely.