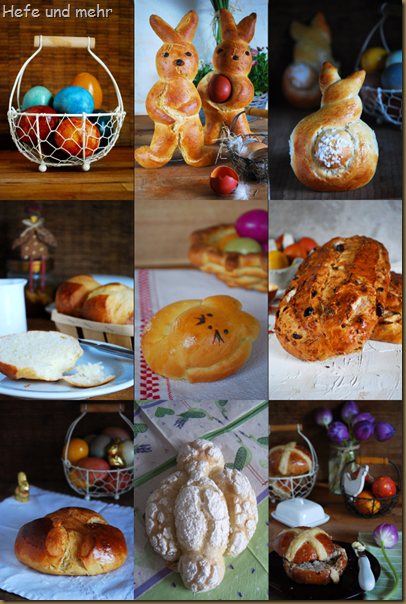 Time is flying fast once again. It is already time to plan what to bake for Eastern. And so I browsed through the blog and looked what I baked the last years.
In the last years I baked Pani di Cena, Colombina  and Easter bunnies in different shapes (including pictured "how tos")as well as Hot Cross buns with chocolate and Achener Poschwecken. And always there has to be a little basket with easter eggs dyed with homemade natural dyes), too.
For this year I plan to bake Attendorner Ostersemmeln and a Colomba if – hopefully – the mold arrived in time. So new recipes are coming, too.